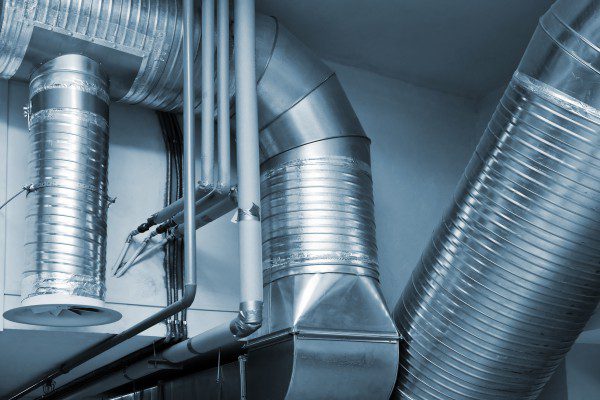 HVAC Duct Work in Denton and Surrounding Areas
Air ducts are one of the primary elements of a heating, ventilation, and air conditioning (HVAC) system. These ducts serve as pathways for heated or cooled air to travel within the home from the main unit to different rooms within. Without ducts, your heater or air conditioner would generate warm or cool air, but it wouldn't get spread throughout your home. You would never be able to get comfortable in your bed at night without air ducts.
While air ducts are fairly low maintenance, keeping them clean and finding problems early can help keep them that way. Ductwork keeps your machinery running smoothly and is necessary to keep your home cool in summer and warm in winter. Plus, if you ever want to expand the reach of your HVAC unit, having additional duct work completed is obviously necessary.
When we complete A/C and heating ductwork, we always go the extra mile to ensure the job is done right. Whether you have a leak that needs to be fixed or want to run ducts to an additional room or zone in your home or business, our NATE-certified technicians are ready to respond and resolve the issue.
Air Duct Replacement and Installation
Installing or replacing air ducts is a big job. It takes skilled mechanics to make sure that your ductwork is hidden away in the basement, under floors, or in the garage without damaging the integrity of your home. At Cote's Mechanical, our installation team works tirelessly with you, the property owner, to make sure that the installation or replacement project goes off without a hitch and that you're left with a job well done.
Denton HVAC Ductwork Repairs
Ductwork – although designed to last a long time – can suffer some wear and tear over time. It may become torn or damaged from the inside or punctured from the outside. If you find yourself with damages, leaks, or an unexpectedly high utility bill, you need to look into ductwork repairs. Luckily, we can repair most issues without too much invasive work on your home – especially if the HVAC system was built in the past 20 years or so.
Give us a call at Cote's Mechanical and let us determine what ductwork repairs are necessary. In addition, if any areas need replacement, we can help with that too. Once we're finished, this integral part of your HVAC system will work smoothly.
Air Duct Cleaning
When you're at home and running your heater or air conditioner, you should feel confident that air being pumped through your home is clean, clear, and fresh. However, if it's been more than a couple of years since you've had your air ducts cleaned, you may find that the air is dusty, musty, or feels stale. But when you get your ducts cleaned by Cote's Mechanical, your air will be nice to breathe again.
Let us show you the benefits of air duct cleaning and the reason why our team of technicians truly are the best at this job. For home and business owners, air duct cleaning is the one maintenance task that shouldn't be put off.
Indoor Air Quality
Indoor air quality in a home or place of business involves the entire HVAC system – especially the ductwork. That's why at Cote's Mechanical, we spend so much time teaching our customers about indoor air quality. Removing allergens such as dust, dirt, pet hair, and smoke from the air you breathe will help you avoid allergies and be healthier.
If you'd like more information about air ducts or would like to talk to one of our technicians about how we can improve your indoor air quality, reach out to us at Cote's Mechanical today. We look forward to working with you.
Additional Resources: