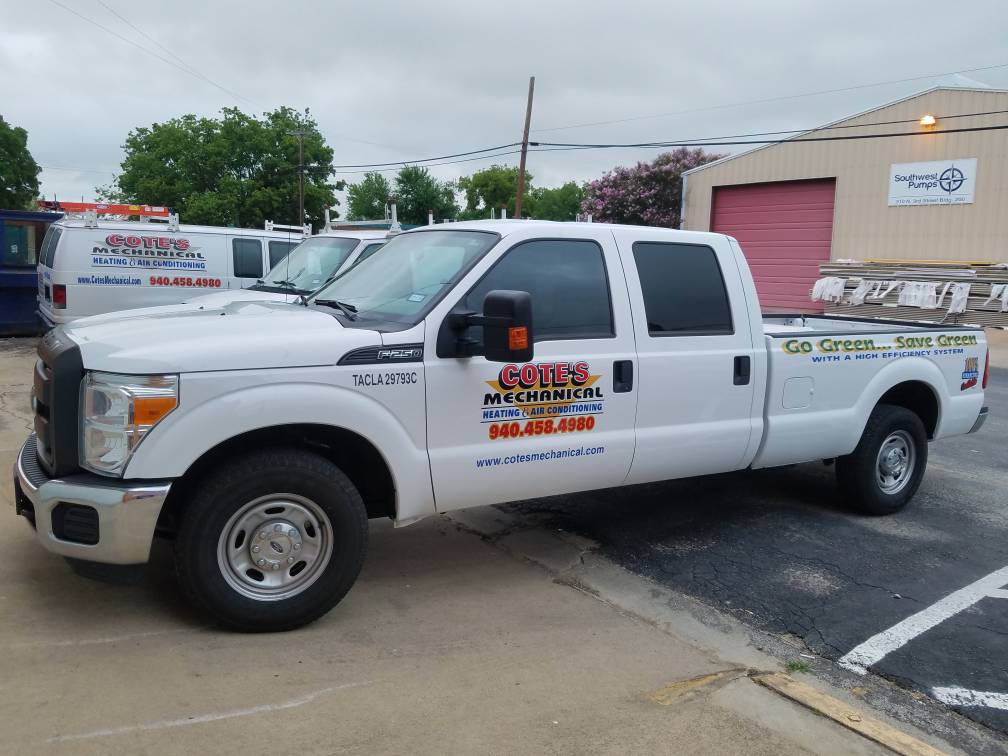 Commercial HVAC Frequently Asked Questions
Cote's Mechanical has been faithfully serving our commercial clients of North Texas since 2001. We understand that having a comfortable environment for your employees to work and your consumers to shop or receive services is extremely important. Without proper AC and heating systems, your commercial building will be either too hot or too cold, leading to reduced productivity and potentially customer loss. Cote's Mechanical is dedicated to ensuring that your business is set up for success by offering unparalleled installation, repair, and maintenance services to our commercial HVAC clients.
We receive a lot of questions about commercial HVAC and our services. This article was written to address these questions. Please don't hesitate to reach out with additional questions or to learn more about our team and services.
How Long Does a Commercial HVAC System Last?
Commercial HVAC units are a large investment, so they need to serve your business for as long and as efficiently as possible. Traditionally, commercial HVAC units should keep your business at the right temperature for about 10 to 15 years. However, proper maintenance and routine tune-ups can increase this time frame.
As with all appliances, commercial HVAC units will wear down over time. Regular preventative maintenance will provide much-needed tune-ups and repairs to these areas. This will help your HVAC unit run more efficiently for longer. Routine maintenance has the potential to give your commercial HVAC unit a lifespan of 20 or more years.
How Often Should the Air Filters Be Changed?
The air filters of your commercial HVAC unit are your building's first line of defense against contaminated air. They trap particles such as dust, pollen, fibers, and other potentially harmful pollutants. They also ensure that your HVAC unit isn't being bogged down by dirt and grime.
Your air filters will need to be changed once a month to prevent trapped dirt from restricting airflow to the unit. However, some commercial businesses, such as chemical plants or manufacturing companies, produce more air pollutants than others. For these businesses, it may be necessary to check and change your air filters weekly.
How Often Should I Invest In HVAC Preventative Maintenance?
As mentioned earlier, preventative maintenance is an extremely important part of ensuring the health of your commercial HVAC system. Over time, wear and tear can decrease your HVAC system's performance, leading to higher energy costs and more frequent breakdowns.
Preventative maintenance should be performed at least twice a year: heating systems should be serviced in the fall and cooling systems in the spring. This will ensure that your HVAC unit is ready to take on the coldest days of winter and the hottest days of summer. However, it is important to note that commercial HVAC units work significantly harder than residential ones do, so in some cases, they may need maintenance more often. You can always talk with a trusted HVAC technician to find out what kind of maintenance schedule makes the most sense for your situation.
What Is Involved in Routine HVAC Maintenance?
Inspecting the system
Cleaning its internal and external components
Adjusting screws, belts, and other parts that may have become loose
Checking refrigerant levels
Topping off fluids
Straightening fins
Making sure your unit's fan is working properly
Calibrating the thermostat if needed
Changing the air filters
Inspecting the ductwork
Can I Increase the Efficiency of My Commercial HVAC System?
Yes! Several steps can be taken to help improve the efficiency and performance of your HVAC unit. Depending on its current state, our team can perform the following:
Replace older or failing HVAC equipment.
Ensure your current HVAC equipment is properly sized.
Inspect your building's ductwork for signs of leaks and improper installation or design such as sharp turns. (Air needs more energy to move through sharp turns, wasting energy and causing your unit to work harder than it needs to. Our team can help address and resolve these issues.)
What Are the Different Types of Commercial HVAC Systems?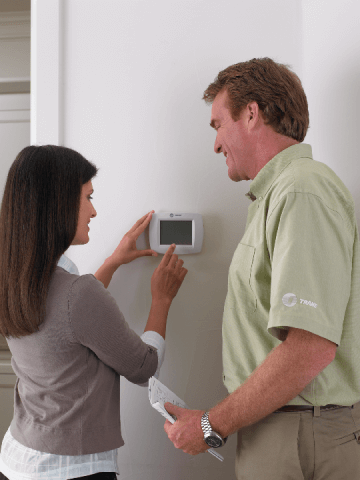 There are several different types of commercial HVAC systems, and they all operate slightly differently to handle the needs of the building in which they are installed. Here are the options available:
Single Split Ductless Systems: Single split-ductless systems are made of an outdoor condenser connected to an indoor air-handling unit. This system is perfect for smaller commercial spaces, such as freestanding stores, small medical clinics, or veterinarian offices.
Multi-Split Ductless Systems: As with the single ductless system, the multi ductless system uses an outdoor condenser. However, it uses multiple indoor air handling units. These units can be controlled separately, making them better for large buildings such as offices.
Variable Air Volume: These systems create a constant comfortable temperature by varying airflow. These units were made for multi-room spaces such as offices, as they can heat one area while cooling another.
Variable Refrigerant Flow: These units, also known as variable refrigerant volume, use refrigerant as a heating and cooling medium. They operate by moving the refrigerant to different zones within a building, depending on whether they need to be heated or cooled. The removal of refrigerant from one zone makes it warmer while the area receiving more refrigerant is cooler. These systems work well for mixed-use facilities.
Constant Air Volume (CAV): CAVs provide constant airflow and regulate a building's climate by adjusting the air supply temperature. They work well in spaces that have large open areas and few-to-no windows, such as a concert or exhibition hall.
Heat Pump: This system is designed to heat and cool a space by removing heat from the air and moving it inside or outside depending on whether it is set to heat or cool. Heat pumps work well for schools and sports facilities.
How Do I Know What Size HVAC Unit My Building Needs?
Getting the right size unit for your commercial building's heating and cooling needs is important. A system that is too small will have to run continuously to keep your building at the right temperature. This puts unnecessary pressure on the unit, leading to more frequent breakdowns, poor performance, and poor energy usage. On the other hand, a unit too big for your space will cycle on and off more frequently, leading to higher energy bills and more wear and tear.
Finding the right size is easy when you put your faith in a professional HVAC team such as Cote's Mechanical. Our experts can help you find the right type of and size unit for your commercial space, ensuring you get the most bang for your buck. Contact our team today if you are looking for a new unit, a replacement unit, or if you want to make sure that the unit you currently have is right for your space.
High-Quality Commercial HVAC Services
Cote's Mechanical is proud to provide the businesses of North Texas with all of their commercial HVAC needs. We offer maintenance, new installation, replacement, and repair services for both residential and commercial properties. Contact our team today if you have any additional questions or would like to schedule an appointment!