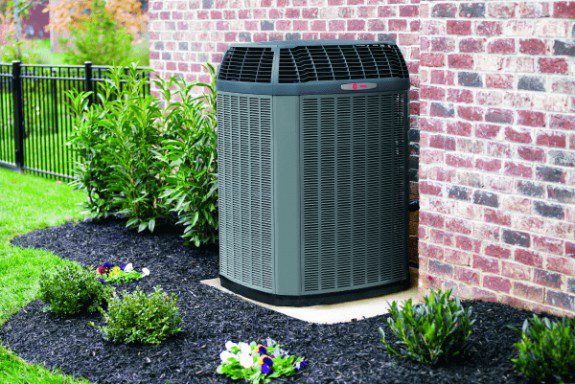 Air Conditioning Frequently Asked Questions
Texas' summers are intense but with modern advancements in home technology, almost every home can be outfitted with an air conditioning unit. Whether you are using a traditional central air conditioner or a multi-split system these units are designed with the same purpose: to keep your home at the right temperature during the hottest months of the year.
However, when the AC is on the fritz, all Texans can agree that it is miserable. Additionally, the risk of suffering from heat exhaustion significantly increases in a home with no air conditioning unit. This is why the team at Cote's Mechanical offers quick and reliable air conditioning services. From new installations to maintenance and repair services, you can trust that our team will be there when you need them most. 
Our team receives a lot of questions about air conditioners and our air conditioning services. To better serve our community and our customers, our team has taken the time to answer these questions in an air conditioning FAQ guide. If you have any additional questions or want to schedule an appointment with one of our air conditioning specialists, contact our team today!
How Often Should My Air Conditioning Be Serviced?
You should invest in preventative air conditioner maintenance at least once a year. This service should be done during the spring, right before the heat settles in. Investing in this preventative maintenance service will better prepare your air conditioner to meet your home's cooling needs. During this service, you can expect the following:
A thorough examination of your air conditioner

Examination of the indoor and outdoor components
Examination of the internal parts such as the motor and belt
Examination of the circuits
Examination and testing of the safety controls to ensure they are operational
Examination of the drain line and the removal of any clogs
Examination of the condensate pump
Examination and replacement of any damaged caps and valves

Examination and replacement of HVAC filter to prevent dust and debris from entering and clogging up your ductwork and air conditioner
Examination and testing of the thermostat for signs of issues, calibration will be done if necessary
Coolant and refrigerant levels measured and replaced, if necessary
Examination of electrical components for signs of wear, replacing if necessary
How Often Should My Air Filter Be Changed?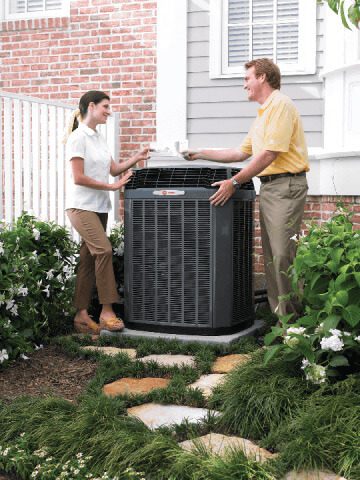 Industry standards recommend changing your air filter at least once every 90 days. However, if you have pets, allergies, or live in an area where the air quality is poorer, it is recommended to change your air filter once every thirty days. This will prevent pet dander, poor indoor air quality, and allergens from harming individuals who are predisposed to respiratory issues such as asthma.
When It Comes to Air Conditioners, Is Bigger Better?
While it may seem like a bigger air conditioner would be able to keep your home cooler more efficiently, this isn't the case. You should choose an air conditioner based on the size of the home you have. If you invest in an air conditioning unit that is too big, your home will cool faster, but it will be less efficient and will lead to humidity issues. This is because it will suffer from short cycling. Essentially, the power of the larger air conditioning unit will cool your home down quickly but turn off too soon for it to be able to blow enough air across the indoor coil to drain the water from your system. This will lead to conditioned air that has too much moisture in it, causing mold and mildew growth along with higher energy bills.
Need help deciding which size air conditioner is right for your home? Your trusted professionals at Cote's Mechanical, LLC can help! Contact our team today for more information.
What Is the Lifespan of a Traditional Central Air Conditioner?
Central air conditioners have a lifespan of 15-20 years, depending on maintenance and how much strain the air conditioner has been put under.
What Are the Signs That It Is Time to Replace My Air Conditioner?
There are a few signs you can keep an eye out for that will let you know when your air conditioner should be replaced rather than repaired. Here is what to keep a lookout for:
Your air conditioner is more than ten years old
Your air conditioner frequently breaks down
Your energy bills are skyrocketing
Your air conditioner still uses R-22 Freon
How Can I Keep My Home Cooler More Efficiently?
There are several steps you as a homeowner can take to cool your home more efficiently and reduce your cooling costs. Here are some of the tips our team recommends:
If you have an outdated air conditioning unit, get it replaced
Avoid blocking vents with heavy furniture or curtains
If there are rooms you don't often use in your home, close those vents to avoid wasting energy
Use ceiling fans during the summer to help cool off your home more efficiently. (This should allow you to raise your thermostat by 4 degrees.)
Make sure you are investing in routine maintenance for your air conditioning unit so it is running at the best of its abilities
Why Is My Air Conditioner Leaking?
Here are a few of the most common reasons why your air conditioning unit may be leaking:
The condensate drain line is clogged
The drain pan is damaged
The condensate pump is broken
The air filter is dirty
There is low refrigerant
How Often Should My Air Conditioner Coils Be Cleaned?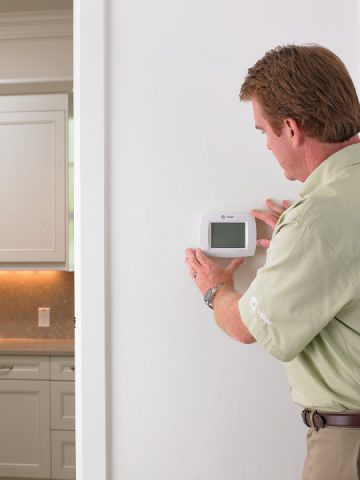 Your air conditioner coils should be cleaned at least once a year during your spring maintenance check to prevent dirt and grime from keeping your air conditioner from working at its best. Dirty air conditioner coils will lead to your air conditioner having to work hard to cool the air passing over the coils, leading to continuous run times that significantly raise your costs.
What Is a Split System Air Conditioner?
Split System Air Conditioners, also known as ductless air conditioning systems, allow you to create a comfortable indoor environment without the needed ductwork that a traditional air conditioning unit calls for. These high-quality, low-cost units are wall mounted and provide comfort zones around your home, with each unit providing conditioned air for that particular room. This allows individuals to adjust the temperature of that one room instead of having to change the temperature for the entire house. These units are perfect for small homes, or for homes where the family only spends time in particular rooms, such as the living room, bedrooms, offices, or sunroom.
Your Trusted Air Conditioning Professionals
Your air conditioning system is an important part of your home and ensuring that it is running smoothly is extremely important during the hottest parts of the year. Thankfully, your team at Cote's Mechanical works around the clock to ensure that the members of our community have conditioned air when they need it. We offer maintenance, replacement, new installation, repair, and emergency repair services to ensure that every home and business is at its optimal temperature. Contact our team today for more information on our services or to schedule your next air conditioning maintenance or repair service!