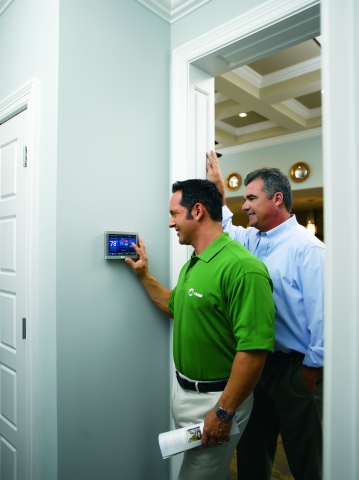 Best A/C and Heating Services in Denton, TX
Whether you need to have an HVAC system installed at your Denton home or business or need repairs, Cote's Mechanical can help. We provide a wide range of HVAC services for residential and commercial customers in the Denton area. Our professional HVAC technicians have the skills and knowledge to handle your heating and cooling needs. With our help, you can rest assured that your home or business will feel comfortable all year long.
At Cote's Mechanical, we can install a new heating and cooling system to make your home or business more energy-efficient. When you have unexpected problems with your equipment, we're also here to help – whether it happens during the day, at night, or on the weekend. You can count on Cote's Mechanical to provide the best A/C and heating services in Denton.
A/C and Heating Unit Installation and Repair in Denton
Having heating and cooling that you can depend on is important all year round. Whether you have an older HVAC system that needs to be replaced or your current system requires emergency repairs, our technicians will provide you with prompt service. We offer installation and repair services for all A/C and heating units in Denton to help ensure that you never have to deal with an interior that's too hot or too cold. All of our technicians are properly licensed and provide exceptional service from start to finish.
Cote's Mechanical can also help you keep your HVAC system up and running for many years with routine maintenance. Our technicians can check for problems and give your system a tune-up when needed. We also offer replacement services when you have equipment that is damaged or has a lot of wear and tear.
Cote's Mechanical's Commitment to Great Customer Service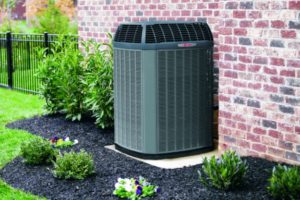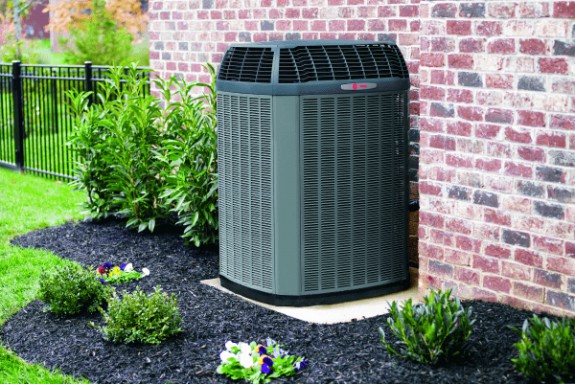 Cote's Mechanical has established a stellar reputation for providing top-notch HVAC services in the Denton area thanks to our dedication to high-quality customer service. Our company has been focusing on great customer care when providing heating and cooling services since 2001. Co-owners Cote and Kristi Wyatt, as well as our entire team of skilled technicians, have the knowledge and experience needed to ensure that residential and commercial customers in Denton have reliable HVAC equipment that will keep working for longer.
At Cote's Mechanical, we're proud to have received a Super Service Award from Angie's List and accreditation given by the Air Conditioning Contractors of America (ACCA). Our company also has the distinction of being a certified Trane Comfort Specialist, meaning that we have successfully met Trane's high standards for HVAC services. The Better Business Bureau has also given us the highest rating of A+.
Reviews from our customers show how committed our company is to make sure that customers are completely satisfied. Customer reviews frequently mention how quickly technicians arrive on site to repair HVAC systems, sparing customers from having to deal with the Texas heat for too long. Customers are also thankful that we provide 24/7 emergency service and that our technicians are able to diagnose and repair HVAC problems promptly.
Living in Denton
Roughly 133,803 people have made Denton their home. The city is in a location that offers convenient access to both Dallas and Fort Worth. Dallas is about an hour's drive away via I-35E S, and Fort Worth is about 45 minutes away via I-35W S.
Residents who love being outside have several parks and other green spaces that they can explore. Go fishing, play sand volleyball, or walk along the trails at South Lakes Park, or bring the kids to Carl Gene Young Sr. Park to play on the playground and cool off on the Sprayground. Explore upland prairie and hardwood forest habitats at Clear Creek Natural Heritage Center, or take pets to Wiggly Field Dog Park. Residents can also enjoy live jazz music and delicious food at GreenHouse Restaurant, or dine at Giuseppe's for classic Italian meals.
Denton residents who want to get involved in the community have plenty of volunteer opportunities available. Some of these programs and organizations include Keep Denton Beautiful, Denton Animal Support Foundation, Children's Advocacy Center, and Citizen Police Volunteer Program.
When your Denton home or business needs heating or cooling services, contact Cote's Mechanical. Our technicians can provide you with timely repairs, installations, maintenance, and other HVAC-related services. With our help, you'll have consistently dependable heating and air conditioning for your residential or commercial property all year long.
Local Reviews
for Denton, TX
Rated
4.9
out of 5 stars based on
18
customer reviews
Powered by Link Right Local
---
Excellent!
Russell

-

Denton

,

TX



Great experience. Very happy.
---
Great review
John

-

Denton

,

TX



---
Emergency service
Tammy

-

Denton

,

TX



Super fast, no BS. Great job.
---
Shelby
Shelby

-

Denton

,

TX



All was awesome from the call into the office until Jason left. I didn't realize I got an email or that I needed to respond until after my window started. And it may have been coincidence or maybe it was tge response, but I got the text he is on his way as soon as I responded to the email. If it's a requirement, you should warn us. I don't check email very often.
---
Punctual, efficient, recommended!
PMM

-

Denton

,

TX



Showed up within scheduled time. Nice repair man. Luckily it was a quick fix this time. Thanks so much!
---
Jason was so awesome. He quickly had us with cool air again. He is a vry friendly man. Thanks for the service.
Mary

-

Denton

,

TX



---
Great service!
Yaz

-

Denton

,

TX



Jason was very helpful. He fixed the issue with my AC quickly and explained everything clearly. He was patient and professional.
---
Great service awesome price
Dave

-

Denton

,

TX



---
Great service
Nick

-

Denton

,

TX



Bill was my Tech. He is always punctual and professional.
---
The service was great, and was done in a timely manner.
Gloria

-

Denton

,

TX



He was very helpful and answered questions about the unit.
---
John I.
Installed new piston on 5 ton unit ran a direct run to bedroom for more air flow
Near
Shenandoah Trail,

Denton

,

TX

76210
Houston W.
Replaced contactor and cooling properly.
Near
Bellaire Dr,

Denton

,

TX

76209
Houston W.
Replaced 45/5mfd dual run cap. Cooling properly.
Near
S Interstate 35 E,

Denton

,

TX

76210
Cote W.
Cleaned condenser coil on Amana AC unit.
Near
Gatewood Dr,

Denton

,

TX

76205
Bill K.
Performed spring esa maintenance tested ok
Near
N Lake Trail,

Denton

,

TX

76201
Houston W.
Adjusted damper in home. Cooling properly.
Near
Fox Sedge Ln,

Denton

,

TX

76208
Houston W.
Replaced faulty capacitor and system is cooling properly.
Near
Emerson Ln,

Denton

,

TX

76209
Cote W.
Washed condenser coil on ICP AC condenser. Unit is cooling.
Near
Hollycreek St,

Denton

,

TX

76207
Cote W.
Replaced capacitor of Goodman air conditioner. Unit is back up and cooling.
Near
Mustang Dr,

Denton

,

TX

76210
Jason B.
2012 arco aire unit capacitor replacement
Near
Sheraton Rd,

Denton

,

TX

76209
Cote W.
Replaced capacitor on Goodman AC unit. System is cooling.
Near
Briar Forest Dr,

Denton

,

TX

76210
Jason B.
1999 Goodman hvac unit. Contactor replacement
Near
Jock,

Denton

,

TX

76208
Jason B.
1996 York ac unit
Near
Champlain Ln,

Denton

,

TX

76210
Houston W.
Repaired drainage leak and brought systems to code.
Near
Glen Crest Ln,

Denton

,

TX

76208
Bill K.
Removed 407c from carrier air conditioning system flushed and recharged with freon 22 a/c now cooling like it should
Near
El Paseo St,

Denton

,

TX

76205