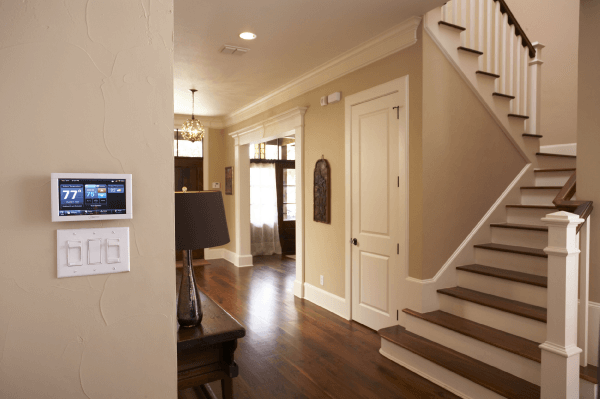 Best A/C and Heating Services in Highland Village
With the hot summers in the Highland Village area, it's crucial for residents to have dependable air conditioning. Whether you could use a more energy-efficient system or suddenly need repairs for your unit, the team at Cote's Mechanical is happy to help. When you need service for your gas furnace, heat pump, electric furnace, or other heating systems, you can also rely on us to get the job done. Our company offers the best A/C and heating services in Highland Village.
We're proud to offer affordable and high-quality HVAC services for residential and commercial customers. We offer a free service call with repairs and a free estimate for new installations. From new installations to routine maintenance, we have you covered.
A/C and Heating Unit Installation and Repair in Highland Village
A/C and heating units are highly durable, but they can end up with damage or wear and tear over time. When you need repairs for your heating or cooling system, the licensed technicians at Cote's Mechanical can help. We also offer quality installation services when it's time to replace your system or if you're having a new system installed for a newly built home.
We also provide customers with other services to keep their homes comfortable and their HVAC equipment in top condition. Our company can do routine maintenance on your HVAC system or provide you with replacement services when needed. Our technicians also provide attic insulation and ventilation services.
Cote's Mechanical's Commitment to Great Customer Service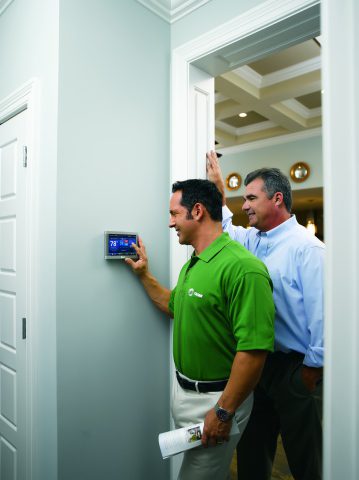 At Cote's Mechanical, owners Cote and Kristi Wyatt understand just how important it is to have an HVAC company in the Highland Village area that you can fully depend on. Ever since our start in 2001, we have been making sure that each of our customers receives exceptional care – whether they're having a new heating system installed or need emergency A/C repairs. With a team of more than 40 employees, we're able to give customers timely service whenever they need it.
Online customer reviews often talk about how prompt our technicians are. Customers have been amazed at how quickly our technicians are able to arrive at their home and start making repairs. This has been a huge help to customers who lose air conditioning right in the middle of a summer heat wave. Our customers appreciate that they can get in touch with us anytime they have a problem and need repairs.
Cote's Mechanical has received accolades and awards for the customer service we provide. We have been the proud recipients of the 2016 Superior Service Award from Angie's List and an A+ company with accreditation from the Better Business Bureau. Our other accolades from national organizations include certification as a Trane Comfort Specialist, accreditation from the Air Conditioning Contractors of America, and certification for North American Technician Excellence.
Living in Highland Village
Residents in Highland Village make an average income per household that's much higher than the national and state averages of about $55,000. The average income per household in Highland Village is $138,058. Those who buy their home here pay around $303,000 on average, which is considerably higher than the Texas average home price of around $142,000 and the national average home price of around $184,000.
The City of Highland Village has a population that's around 16,587. Residents can reach nearby Denton in about 20 minutes on I-35E N, or drive about 40 minutes on I-35E S to get to Dallas. Driving to Fort Worth takes about 45 minutes via TX-121 S, depending on road conditions.
Highland Village is a great place to live for those who love spending time outdoors. The city has a number of local parks and other places for outdoor recreation. Stroll along the shores of Lake Lewisville or have a picnic and enjoy the scenery at Lakeside Community Park. Village Park features a fishing pier, playground, walking trail, and more, while Pilot Knoll Park offers campgrounds, boating, and other amenities. Residents can also head to The Shops at Highland Village, which features a wide range of stores, boutiques, and dining options. Enjoy fried shrimp and other seafood at Rockfish Seafood Grill, or dine on cajun chicken and other delicious entrees at Shoal Creek Tavern.
Residents looking for ways to volunteer in Highland Village have plenty of options to consider. Some of the volunteer opportunities are available with the Highland Village Art Festival, Police Auxiliary, City Council, and local Boards and Commissions, such as the Community Development Corporation or the Animal Shelter Advisory Committee.
If you need a new heater or air conditioner installed for your home in Highland Village or if you need any repairs, contact Cote's Mechanical. We can provide you with service you can count on for your HVAC system. Our team also offers commercial HVAC services for customers in Highland Village, Texas and the surrounding areas, including Hickory Creek, Copper Canyon, and Double Oak. Call us today to learn more or to schedule an appointment.