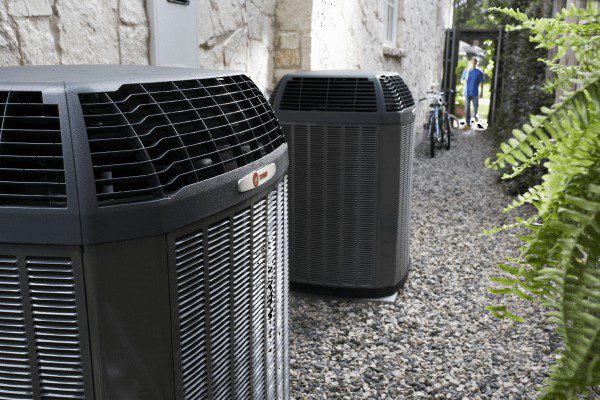 Best A/C and Heating Services in Northlake
Having no heat in the winter or no air conditioning in the summer is no fun. At Cote's Mechanical, we're well aware of how crucial it is to have reliable A/C and heating in the Northlake area; that's why we have a team of technicians ready at all times to provide homeowners and business owners with 24/7 emergency service when they need repairs. Our team can also get you set up with a new HVAC system that offers optimal efficiency, so you can save on your utility bills while staying comfortable.
Cote's Mechanical technicians can maintain, repair, or install central air conditioners, furnaces, heat pumps and more. When you need a new air conditioner or heater installed, we'll provide you with a free estimate for the unit and installation. If you need unexpected repairs – even if it's in the middle of the night – we'll get there as soon as we can.
A/C and Heating Unit Installation and Repair in Northlake
When you need to invest in a new HVAC system, Cote's Mechanical has the tools and technical knowledge for the job. We also provide 24/7 emergency repairs and routine maintenance.
If you have HVAC equipment that isn't working anymore due to age or wear and tear, we can replace it for you. Our team is also available to improve the ventilation and indoor air quality in your home, which helps boost your home's efficiency and comfort. Whether you're looking for a new system, need repairs, or want to get your ductwork cleaned, you can count on Cote's Mechanical in Northlake.
Cote's Mechanical's Commitment to Great Customer Service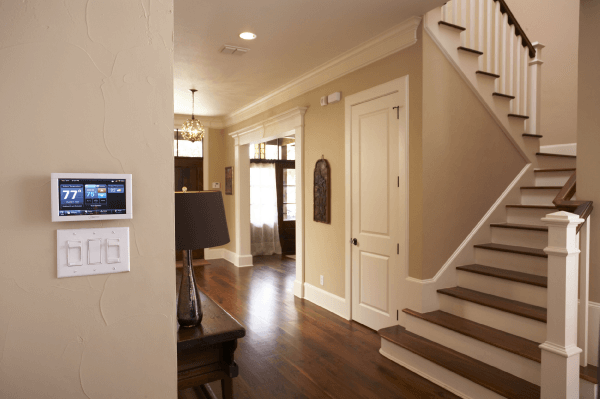 It takes a certain amount of skill and technical knowledge to install and repair HVAC systems, but it takes even more to stand out from the competition. At Cote's Mechanical, we strive to provide each and every customer in Northlake with outstanding customer service. Ever since our start in 2001, co-owners Cote and Kristi Wyatt and our talented technicians have been making sure that all customers are completely satisfied with our service.
Many of our customers have left positive reviews about the service they received. Our customers strongly appreciate knowing they can turn to us anytime something goes wrong with their air conditioning or heating system or when they need to have a new HVAC system installed. We also have a number of recommendations from neighbors on Facebook and Nextdoor.
Staying true to our customer service commitment has earned us praise from customers and recognition from major organizations. We have an A+ rating with the Better Business Bureau, as well as accreditation from the Air Conditioning Contractors of America. Trane has also certified our company as a Trane Comfort Specialist since we meet all of their quality standards. Angie's List has given us their coveted Superior Service Award, and we're certified in North American Technician Excellence (NATE).
Living in Northlake
The average home price in Northlake is $324,500, which is considerably higher than the average home price of around $184,000 in the U.S. and roughly $142,000 in Texas. The estimated population of Northlake is around 1,724, making it a small community.
When looking for work or entertainment, residents of Northlake can easily reach larger towns and cities, such as Fort Worth, which is about 30 miles away via I-35W. Dallas is about 48 miles away via TX-114 E, while Plano is about 49 miles away via I-35E S and the President George Bush Turnpike. Denton is about 12 miles away via I-35W N.
Those who live in Northlake don't have to go far to find outdoor recreation and other attractions. Texas Motor Speedway is just minutes away in Fort Worth for racing fans, and golfers can take a short drive to Flower Mound for Tour 18 Dallas. Knob Hills Bike Trail is also close by in Roanoke, and nearby Lake Grapevine offers boating, fishing, and more. Within the town's borders, residents can enjoy great food at Rosa's Cafe and Tortilla Factory.
Residents in Northlake who have an interest in helping out their local community can find a few volunteer opportunities available. Some of these include the Northlake Economic Development Corporation and the Northlake Community Development Corporation.
When you need help with your A/C system or your furnace, contact Cote's Mechanical. We offer heating and cooling installations, repairs, maintenance, replacements, and more for residential and commercial customers in Northlake, Texas and the neighboring areas, including Justin, Corral City, and Elizabethtown.  Our technicians can get your HVAC system working again in no time.