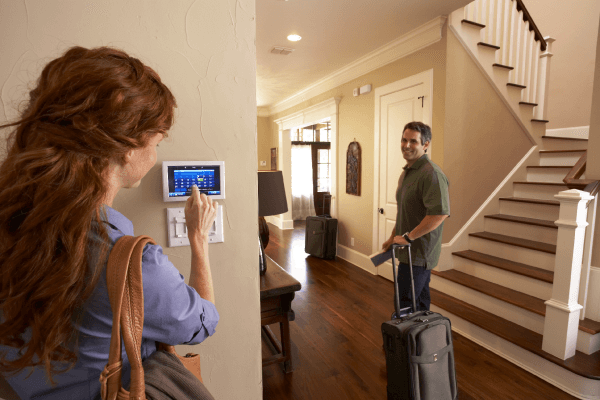 Best A/C and Heating Services in Plano
During the hot Plano summers, you need to have reliable air conditioning in your home. During the wintertime, Plano experiences chilly temperatures that you need dependable heating for. Cote's Mechanical understands that it's crucial for Plano homeowners to have an HVAC system they can rely on throughout the year. When you need heater repairs, A/C repairs, or a new system installed, you can count on us to help. Our technicians will ensure that your home always feels comfortable during the summer heat and winter cold.
To make sure that you get the service you need when you need it, we offer 24/7 emergency repairs for HVAC systems. Cote's Mechanical also offers free estimates on all new installations and free service calls with repairs. We perform installations, repairs, maintenance, and more for residential and commercial customers in the Plano area.
A/C and Heating Unit Installation and Repair in Plano
At Cote's Mechanical in Plano, we have a team of technicians who are licensed and have the skills necessary to work on your air conditioning and heating system. We can help you choose the ideal new HVAC system for your home to improve energy efficiency or provide you with prompt repairs to get your system working again. Whether you need installation or repair services, you'll be getting help from our team of experienced technicians.
We also offer routine maintenance, which is an important component of keeping your heating and cooling system running properly. Our other services for homeowners in the Plano area include attic insulation, ventilation, and air duct cleanings. These services help ensure that your home's interior stays efficiently heated or cooled throughout the year.
Cote's Mechanical's Commitment to Great Customer Service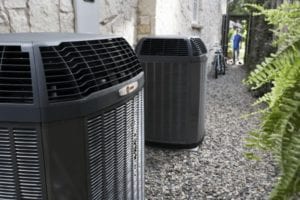 In 2001, Cote and Kristi Wyatt opened Cote's Mechanical to provide homeowners and business owners in Plano with reliable HVAC services. Since our company started, we've been dedicated to providing excellent customer service. We're now proud to have a team of over 40 employees who are dedicated to keeping our customers satisfied.
Online reviews of Cote's Mechanical praise the fact that our technicians show up promptly to make repairs. Customers can rely on us for timely service, even on weekends and evenings. We also have dozens of recommendations from neighbors at Nextdoor thanks to our high-quality service.
Over the years, our company has received recognition for the outstanding customer service we provide. We have a Superior Service Award from Angie's List, as well as accreditation from the Air Conditioning Contractors of America and an A+ rating from the Better Business Bureau. We're also certified as a Trane Comfort Specialist and for North American Technician Excellence.
Living in Plano
Plano residents have an average income per household of $85,085. This is higher than the average household income of around $55,000 in Texas and the U.S. A higher average income helps out when it comes to buying a home here. Homes in Plano have an average purchase price of around $248,800, which is much higher than the average price of a home in the U.S. of around $184,700 and the average home price in Texas of around $142,000.
The population of Plano is around 286,000. While it's not as big as nearby Dallas or Fort Worth, it's still among the top ten most populous cities in Texas. Residents have easy access to downtown Dallas, which is about 20 miles away via US-75. Fort Worth is roughly 50 miles away via the President George Bush Turnpike, while Denton is about 38 miles away via the turnpike and I-35E N.
Plano offers several amenities and attractions for residents to enjoy. Arbor Hills Nature Preserve and Oak Point Park and Nature Preserve give residents a chance to explore trails while watching for local wildlife. For those who appreciate live performances, Plano has Cox Playhouse and Courtyard Theater. Residents can also go swimming at Liberty Recreation Center, or have a zipline adventure at Go Ape.
Residents of Plano who want to help out around their local community have a number of volunteer opportunities available to them. Some of these include the Love Where You Live program, Plano CARES, and Environmental Education and Sustainability. There are also volunteer opportunities available at the animal shelter, libraries, and the Parks and Recreation Department.
When your home in Plano needs heating or cooling services, Cote's Mechanical is here to help. Contact us to schedule service for your residential or commercial property – whether you need repairs, installation, or replacements. We'll make sure that your home or business in Plano has reliable air conditioning and heat all year round. We also proudly serve the areas around Plano, Texas, including Richardson, The Colony, and Carrollton.