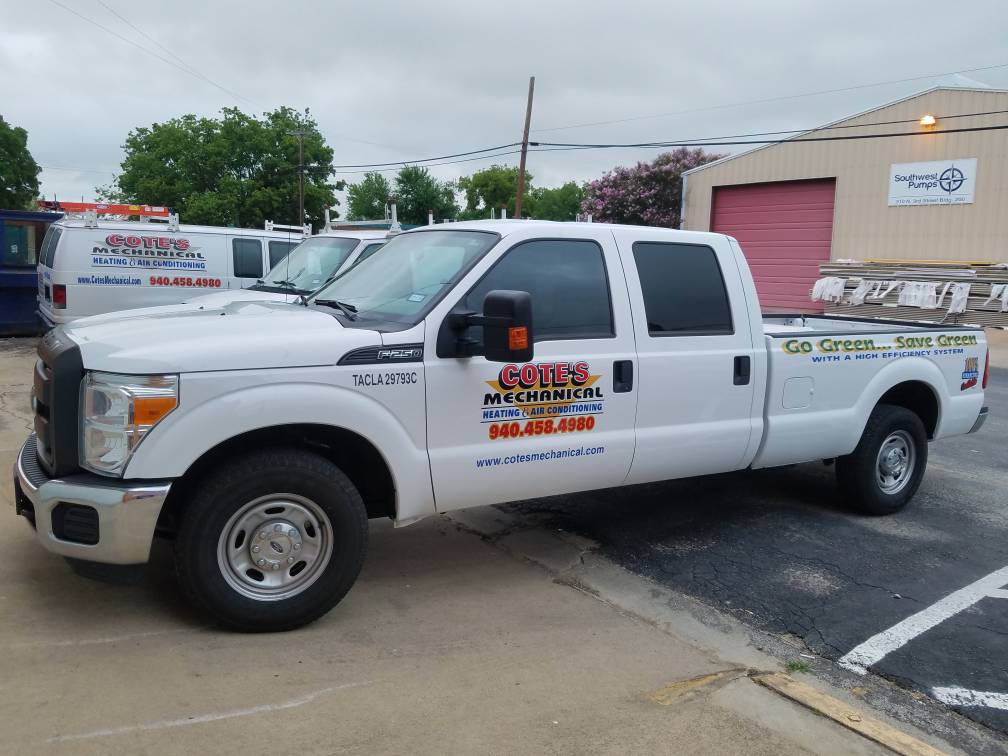 Our Location
Cote's Mechanical Heating & Air Conditioning
315 N 3rd St
Sanger, TX 76266
Phone: (940) 458-4980
Hours of Operation: 24 hours/7 days a week
A/C and Heating Services in Tioga
In Tioga, Cote's Mechanical is not only the best for A/C and heating but also the most reliable and dependable. Cote's has been in business since 2001 when Cote and Kristi Wyatt opened it. Since then, they have grown into a well-established and trusted company with more than 40 employees. They make sure you never have to worry about being caught in a winter storm or a summer heatwave without proper heating and cooling.
At Cote's, we provide access to quality service and experienced technicians 24 hours a day. In addition, your Tioga home or business will not be left without heat or air conditioning for long, no matter what the weather conditions are, with our emergency services.
Our team provides a wide range of services allowing us to be prepared for any emergency you have at all times. We are experienced with an array of installations and equipment. Whether you need an emergency repair, regular maintenance, or a service assessment in Tioga – Cote's is here for you. Call us today to see how we can help you with any HVAC service for your residential or commercial property in Tioga.
Services We Offer to the City of Tioga
No matter what needs you have for your home or business, Cote's has you covered. Our technicians provide high-quality installation and repair for all heating and cooling systems.
These are some of the services Cote's offers:
Ductless Air Conditioning Services
At Cote's Mechanical, we install, repair, and maintain ductless air conditioning units in Tioga, Texas. We can also upgrade your current system to a ductless system. These systems allow you to cool just about any space without traditional ducts. In addition, this system provides better climate control in specific zones. A ductless system is excellent for homes and businesses where traditional ducts don't work. This is a cost-effective system for many, especially when ducting is not ideal.
Heat Pump Services in Tioga
A heat pump is a critical part of both a cooling and heating system. Proper maintenance and repair of a heat pump are essential to keep your heating and air conditioner running at its optimal condition. Eventually, heat pumps need to be replaced to ensure that the HVAC system works effectively. Cote's can handle any of your repair or replacement needs if you are in Tioga.
Air Duct Cleaning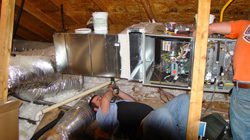 When you live in Tioga, you can benefit from having your air ducts cleaned. A proper duct cleaning improves your air quality, decreases energy costs, and provides a cleaner home. We at Cote's are a NATE-certified HVAC company giving you peace of mind with our experts in duct cleaning. Not only will we clean your ducts properly, but we will also look for other problems within your duct system.
Attic Vent Fan Services in Tioga
Attic fans are used in homes and less frequently in businesses as a type of ventilation. Attic fans can help improve the efficiency of your air conditioning system. It removes hot air from the attic, which allows the air conditioning to work more effectively. At Cote's Mechanical, we install, replace, and repair attic fans. An installation takes several steps which are detailed. Cote's Mechanical has more than ten years of experience in attic fan installation. Therefore, you can be sure that every step is being taken with care and precision.
Heating Services for Tioga
There comes a point when you cannot repair your existing heating system, and a replacement is needed. You can trust Cote's Mechanical to supply quality central heating services in the Tioga area. We can install or repair various heating systems, including radiators, boilers, electric furnaces, gas furnaces, and complete HVAC systems. We know what signs to look for which indicate it is time to replace your heating system because a repair is no longer effective. These signs include age, performance, any prior maintenance of the system, and the repairs that are needed right now. You can trust us to be upfront and honest about what your heating system needs. This is one of our areas of expertise, and we want to provide you with the best and most affordable service available to you.
Commercial Services in Tioga
Cote's Mechanical offers a wide variety of heating and cooling services for commercial businesses in Tioga. Commercial services need a particular level of experience and knowledge, and we deliver. Commercial equipment is larger, heavier, and more complicated to install, service, and repair. We know the importance of having your commercial services up and running. We provide commercial services for air conditioning, heating, HVAC systems, as well as cleaning and installing ductwork.
Local Resources in Tioga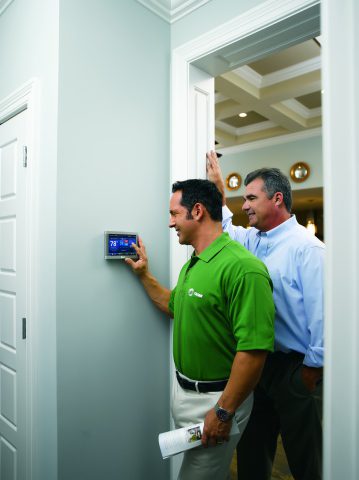 When living in Tioga, there are many resources available to you.
Enderby Gas, Inc. provides reliable propane delivery to business and residential customers in Tioga. Propane is a clean, powerful, and local fuel that can run everything for your house, business, or farm needs.
Just Energy provides reliable and low-cost electricity to Tioga. They are a one-stop shop for all energy needs. In addition, they provide natural gas, green energy options, and other energy-efficient solutions.
On Point Electric has more than 20 years of experience providing commercial and residential electrical services. This family-owned business is proud to serve the community of Tioga and the surrounding areas. They offer service upgrades, lighting installation, and panel replacements. They pride themselves on their superior customer service.
No matter what type of HVAC service, repair, or installation you need for your home or business in Tioga, contact Cote's Mechanical today. We have experienced technicians waiting to help you to ensure your heating and air conditioning function properly all year long. We are proud to serve the communities of Tioga, Texas, and its surrounding cities, including Gunter, Collinsville, and Dorchester. Contact us today to see how we can assist you with all of your HVAC needs.