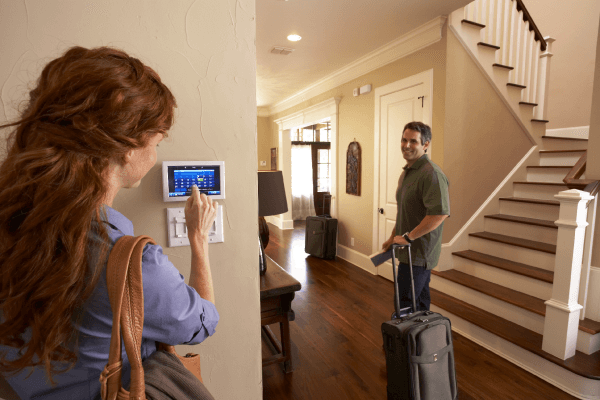 Our Location
Cote's Mechanical Heating & Air Conditioning
315 N 3rd St
Sanger, TX 76266
Phone number: (940) 458-4980
Hours of Operation: 24 hours a day / 7 days a week 
A/C and Heating Services in Valley View
In Valley View, Cote's Mechanical has a history of being both dependable and reliable. Cote's has been in business since 2001 and have been proudly serving the community ever since. Cote and Kristi Wyatt have built a strong company that is well-established with over 40 employees. Cote's Mechanical treats their employees and customers like family. They ensure none of their customers are caught in a heatwave or extreme storm without adequate cooling and heating. All of their technicians are experienced, knowledgable, and provide quality service 24 hours a day. In addition, Cote's Mechanical offers emergency services that guarantee that no business or home is left without air conditioning or heat, no matter what the weather conditions may be. 
At Cote's, we provide a wide range of services to our customers that ensure we are ready for any emergency you have. We are trained on and experienced with an array of equipment and their installations. So no matter what type of repair you need, service assessment, regular maintenance, or an emergency repair in Valley View, Cote's is here for you. Call us at Cote's Mechanical today to see how we can help you with any of your HVAC service needs for your residential or commercial property in Valley View. 
Services We Offer to the City of Valley View
Cote's have your business and home covered no matter what impacts your HVAC system. We have highly skilled technicians that are able to repair or install any heating and cooling system.
These are some of the services Cote's Mechanical offers:
Heat Pump Services in Valley View
At Cote's, we understand that a heat pump is a critical part of heating and cooling systems. In these systems, the air is pulled in from outside, where it is cooled or heated. After this, the excess air is pumped out of the house. Finally, the air that has been heated or cooled is sent through the house by way of ducts. We have heat pump experts who have exclusive experience with heat pumps. We know the climate of Valley View and understand what you need to keep your air cool and heated. 
Air Conditioning Repair in Valley View
When you do not feel cold air blowing from your air conditioning or your home does not feel as cold as it should, Cote's is there to help. No matter how hot the Valley View, Texas temperature is outside, our trained technicians can repair your cooling system. For more than ten years, we at Cote's have proven ourselves to be reliable for the community of Valley View. Our technicians are NATE certified and can guarantee the work we do on your air conditioner. With our air conditioning maintenance, we can extend the life of your cooling system. 
Improved Air Quality
Controlling the air quality in your home is one of the most critical functions that your HVAC system controls. Your HVAC system constantly filters impurities from the air so that your family does not breathe it in. When your HVAC system stops filtering properly, the quality of your air can become a problem. At Cote's Mechanical, we take our service one step further to ensure you have quality air in your home. We will test the air quality in your home or business to see what, if any, contaminants are in the air in your home. Contaminants may include pet dander, mold, mildew, and outdoor debris. When we determine the source of your contaminants, we are better able to create a plan to improve the air quality. 
Local Resources in Valley View
We are familiar with the resources in Valley View and know what options are available to you in the area.
Valley View Electric, Inc. is an electrical contractor that is full service to address commercial, residential, and industrial electrical needs. They can design, build, or install packages that meet any of your needs.
Amigo Energy has been serving electricity to the Valley View community for almost twenty years. They are a reputable company that understands its customers and its lifestyle that is constantly changing. In addition to being a reliable company, they offer affordable rates.
No matter what your HVAC needs are, from service to repair or installation, Cote's Mechanical can help you. Our team services all of  homes or businesses in Valley View. Contact Cote's Mechanical today to have one of our experienced technicians that are waiting to determine your heating and air conditioning needs and ensure properly functioning all year long. We are proud to serve the community of Valley View, Texas, and its surrounding cities, including Plano, Fort Worth, and Dallas. Contact us today to determine how we can assist you with all of your HVAC needs.