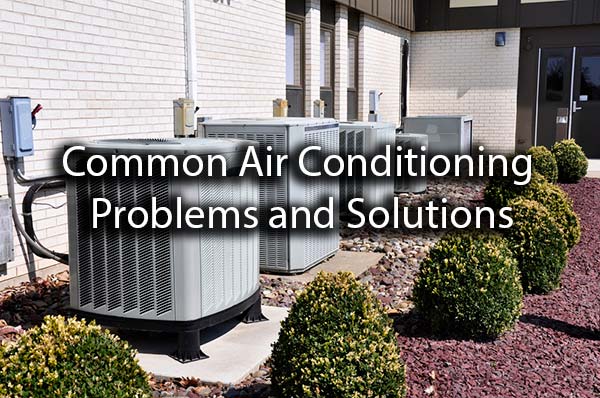 Sometimes you know something is wrong, but you're just not quite sure what, which means you don't know what steps you should be taking. Below, you'll find some common HVAC issues and their solutions so that you can figure out what's not quite right and fix it quickly.
What to Do When Your Air Filter is Dirty
Clogged air filters restrict airflow so fixing them promptly will help make sure your home remains breezy and comfortable. It may also save you some money on your air conditioning bills because dirty air filters decrease efficiency and reduce your AC's ability to cool your home.
Luckily, the solution to a dirty air filter is relatively easy. You just need to clean and replace the filter regularly. If you have pets or severe allergies, you will likely need to do this once a month to maintain comfortable levels of airflow. Otherwise, a filter should be replaced every 2-3 months.
How to Handle Thermostat Problems
Sometimes, the issue is not with your air filters, but with your thermostats. Some thermostat problems are simple to resolve, while others are more involved. For example, if the batteries in your thermostat died, all you need to do is get them replaced. However, if the thermostat itself has died, you'll need to replace the entire thermostat. If a thermostat's sensor is blocked or receiving too much sunlight, you'll need to make sure no furniture or picture frames, for example, are blocking the thermostat. Ensuring the thermostat is not in a location that receives direct sunlight allows for that the most accurate reading possible.
What to Do If Your Forced-Air Registers Are Dirty
Register units are part of a forced-air conditioning system; they are in charge of pushing air through the air ducts. This register can be opened or closed, depending on the needs of the homeowner. Note that this is a problem unique to forced-air heating and cooling systems, so if you don't have that type of system, you don't need to worry about this potential issue.
To resolve dirty forced-air registers, regularly vacuum the registers to remove any dust buildup. Additionally, ensure that there is no large furniture or other similar obstruction blocking the register.
What If Plants or Outdoor Structures are Crowding the Outdoor Compressor?
An outdoor compressor needs plenty of space so that it can get all the air it needs to work correctly. There should be at least 2-3 feet of space between the compressor and any outdoor structures or plants. There also needs to be five feet between the top of the compressor and any other structure or plants. If those parameters are not met, simply cut back any encroaching plants and avoid placing anything on top of or too close to your outdoor compressor.
HVAC System's Yearly Problems
HVAC units need to be regularly inspected to be tuned-up, properly cleaned, and checked to ensure that the unit will be able to support the perfect temperature year-round.
The best way to make sure this happens is to make sure your HVAC units get annual checkups by a trusted HVAC team. You could go through all the trouble of trying to figure out all of these things on your own. You could also save yourself the time, headache, and potential repair costs by calling the experts at Cote's Mechanical to make sure you fix the problem the first time and maybe even avoid problems before they manifest. Contact our team today to get a quote and schedule your annual HVAC checkup!