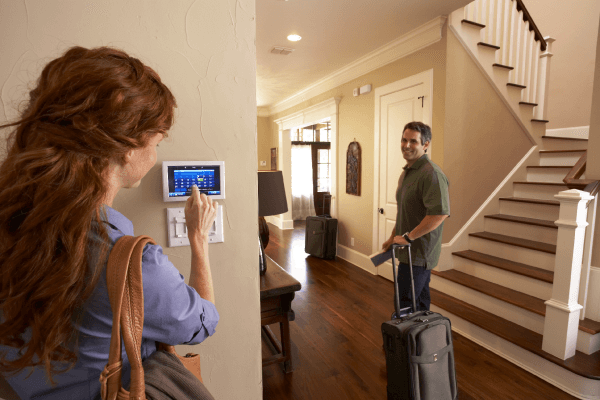 Contact Cote's Mechanical in Bedford, TX
Cote's Mechanical
940-458-4980
Open 24/7
Best A/C and Heating Services in Bedford
Cote's Mechanical has been offering heating and cooling installations, repairs, maintenance, and more for residential and commercial customers in Bedford since 2001. Owners Cote and Kristi Wyatt are proud to provide high-quality HVAC services with our team of skilled technicians and office staff. Whether you need a new commercial HVAC system installed or emergency A/C repairs at your home during a heat wave, we can handle it for you.
Online reviews provided by past customers often talk about how dependable our technicians have been. Our customers have posted about being impressed with quick repairs and high-quality HVAC installations. Our affordable rates have also been pointed out in some of these reviews.
A/C and Heating Unit Installation and Repair
Air Conditioning Installation
When Bedford residents and commercial property owners need new air conditioning, Cote's Mechanical is here to help. We offer brand new A/C installation services for homeowners and business owners. From helping you choose your new cooling system to making sure that it is properly installed, our team will be there to assist you.
Air Conditioning Repair
Your home or business can quickly overheat when you lose air conditioning, especially during a heat wave. No matter when your air conditioning breaks down, our team at Cote's Mechanical can come right out to get it fixed. We provide emergency repair services for residential and commercial customers 24/7, so you don't have to worry about going without reliable cooling.
Air Conditioning Maintenance
When you want to make sure that your air conditioning runs as efficiently as possible, it's important to schedule routine maintenance. Our technicians can come to your home or business to inspect your A/C system and ensure that it's in good working condition. At Cote's Mechanical, we offer dependable air conditioning maintenance for residential and commercial customers.
Heating Installation
When you have a newly constructed home or office that needs a heating system, Cote's Mechanical can help. If you need an older furnace or heat pump replaced with a new one, we can assist you with that as well. Our company provides reliable heating installation services for Bedford homeowners and commercial property owners. You can depend on our technicians to help you select your new heating system and install it.
Heating Repair
When the weather gets cold, you don't want your home or office to go without heat. Cote's Mechanical provides timely heating repair services for residential and commercial customers. Anytime you need your furnace or heat pump fixed, day or night, we can be there to help thanks to our 24/7 emergency repair services.
Heating Maintenance
You don't have to worry about having unexpected repairs in the middle of winter when you have heating maintenance done. With these services, your furnace or heat pump will remain in good condition for years to come. Cote's Mechanical provides routine heating maintenance for Bedford homeowners and business owners.
Local Resources in Bedford
Electricians
Epical Electric Services, LLC
Daniel Electric Company
Plumbing
HEB Plumbing & Sprinkler – Kathlyn Smith
Total Care Plumbing
If your home or business in Bedford needs heating or cooling services, please contact Cote's Mechanical. We also provide residential and commercial HVAC services in the surrounding areas, including Colleyville, Euless, and Hurst.