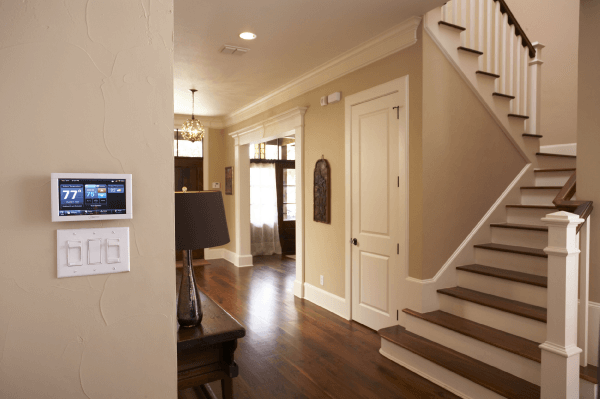 Contact Cote's Mechanical in Hurst, TX
Cote's Mechanical
940-458-4980
Open 24/7
A/C and Heating Services in Hurst
Cote's Mechanical offers heating and cooling services to homeowners and business owners in Hurst. Cote and Kristi Wyatt established the company in 2001 to provide customers with dependable HVAC services, including installation, repairs, and maintenance. Our team of HVAC professionals is known for providing high-quality HVAC services that our residential and commercial customers can rely on.
At Cote's Mechanical, our technicians have earned a reputation for being able to perform prompt repairs. Customer reviews online often mention this as one of the benefits of working with our company. Reviewers have been highly satisfied with how quickly they have had heating or cooling services restored at their home or business. Our customers have also praised our company for the quality of our installation work.
Services We Offer to the City of Hurst
Air Conditioning Installation
If it's time to have a brand new cooling system installed at your home or business in Hurst, you can depend on Cote's Mechanical. Our team can assist you in finding the best air conditioning system to provide you with a cool and comfortable interior throughout the warmer months.
Air Conditioning Repair
Don't let a broken air conditioner heat up your home or office. Cote's Mechanical's team of professionals provides fast and reliable air conditioning repair services in Hurst. We can get your cooling system working again, so you don't have to deal with an uncomfortably hot interior.
Air Conditioning Maintenance
Routine maintenance on your air conditioning system is a crucial part of making sure that it can work at maximum efficiency during the summer. Cote's Mechanical offers routine A/C maintenance for residential and commercial customers to ensure efficiency and cut down on wear and tear.
Heating Installation
When your home or commercial property needs to have a new heating system installed, you can depend on Cote's Mechanical for help. With our team's help, you can choose a heating system that fits your budget and is ideal for warming up your home or office. Whether you are replacing an old heating system or getting a new one installed in a newly built home or office, we're here to help.
Heating Repair
Heating problems can happen at any time. That's why we offer emergency repair services for residential and commercial customers. Count on Cote's Mechanical to provide you with timely heating repair, so your home or office won't get too cold during the winter months.
Heating Maintenance
Having routine heating maintenance done keeps your furnace or heat pump in excellent condition over the years. This can extend its lifespan and reduce your risk of having heating problems. Cote's Mechanical offers high-quality heating maintenance for residential and commercial customers in Hurst.
Local Resources in Hurst
Electricians
Echo Electrical Services, Inc.
Coty Owens Electric Service, LLC
Arrow Electric Service
Plumbing
Strain Plumbing Company Inc.
Tioga Plumbing, Electric and Glass
Oscar Deaton Plumbing Co., Inc.
If you need HVAC services in Hurst for your home or business, contact Cote's Mechanical today. We also provide these services in surrounding cities, including Euless, Bedford, Colleyville, North Richland Hills, and Richland Hills.