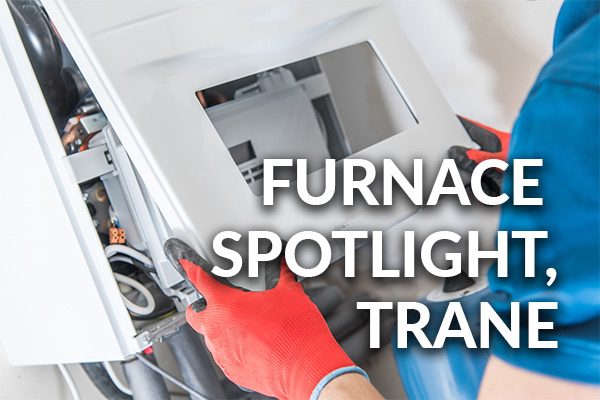 There are a lot of big brand furnace names out there! All of them claim to be the best, which makes shopping around for a new furnace extremely difficult. The experts at Cote's Mechanical agree that a Trane furnace is one of your best bets. When it comes to saving you money and giving you constant, reliable heat for your home, we believe Trane can more than get the job done. Here are some of the benefits to consider when purchasing a Trane Furnace for your home.
General Information
Trane, a Wisconsin-born HVAC manufacturing company that specializes in creating energy-efficient units, is one of the country's largest producers of residential and light commercial air conditioning and heating systems. They have worked hard to build a strong reputation, based on the reliability of their systems, their incredible warranties, and great customer service.
Sister Companies
Trane isn't alone. Trane is followed by three other brand-name companies, all of which follow the same impressive reputation for putting the client first. These companies are Ingersoll Rand, Thermo King, and Club Car.
Energy Efficiency
Trane furnaces and heaters are designed to lower your energy costs helping you pay less for your heat. They offer a strong line of single- and two-stage models in which most qualify for Energy Star Approval and high ratings. Out of their models, half of them offer energy efficiency of 90%, or higher, AFUE. (AFUE stands for Annual Fuel Utilization Efficiency, which measures how well your furnace can use its fuel.)
Mouth-Dropping Warranties
Trane offers some of the best warranties in the HVAC business — 20 years for the heat exchanger and then five years on its other parts. Purchasing an extended warranty for your unit can land you with a warranty of 10-12 years on the other parts. They also provide a detailed warranty plan, and honesty is one of their biggest values.
It Is Hard to Stop a Trane
The following furnaces are highly recommended by Cote's Mechanical. Out of all of their furnaces, these three offer the best deal for your investment.
XC95M

Modulating furnace
AFUE rating of 97.3 %
Backed by Energy Star
Special Features Offered
Variable-speed blower motor
Communicating technology
Helps avoid temperature or energy spikes

Trane S9V2-VS

Gas Furnace
AFUE rating of 97%
Energy Star Qualified
Quietest Furnace in Trane's Arsenal
Special Features

Vortical II Blower
Heavy Steel-Insulated Cabinet

Trane XB90

Gas furnace
AFUE rating of 92%
Qualifies as a "high efficiency" furnace
Trane Certified Specialists
If you are looking for high-quality furnaces, Trane cannot be beaten. When you invest in a furnace as fine as a Trane, you are going to need an expert team to help you install it. Our team at Cote's Mechanical Heating & Air Conditioning have been installing Trane furnaces for years. Contact us today for more information on our services and to talk to a team that knows quality.