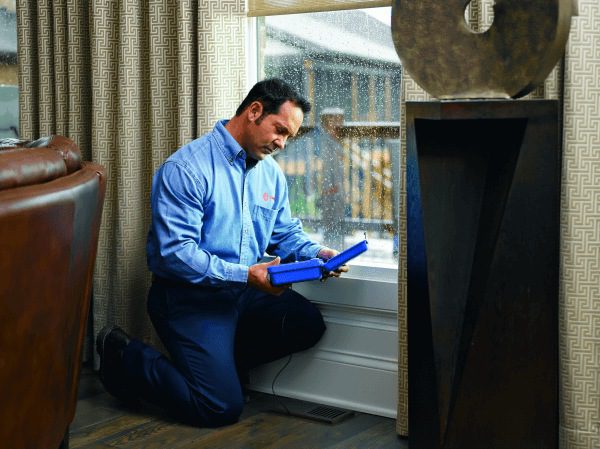 Contact Cote's Mechanical in Euless, TX
Cote's Mechanical
315 N 3rd St, Sanger, TX 76266
940-458-4980
Open 24/7
Best A/C and Heating Services in Euless
Euless customers have been able to count on Cote's Mechanical for heating and cooling services for their home or business since 2001. Company owners Cote and Kristi Wyatt started the company to ensure that homeowners and commercial property owners in Euless would have HVAC services that they can rely on. From emergency repairs to installations, our team is always there for our customers.
Those who have used our services before have posted online reviews that point out the advantages of hiring Cote's Mechanical. Customers have mentioned the professional courtesy and quality that our technicians offer, whether they needed to have their air conditioning fixed or have a whole new HVAC system installed at their home or business. Our customers have also been pleased with our affordable HVAC rates.
A/C and Heating Installation and Repair in Euless
Air Conditioning Installation
When it comes to air conditioning installation services in Euless, you can depend on Cote's Mechanical. We have technicians available to help residential and commercial customers choose a new cooling system for their home or business. Our team handles the entire installation process with professionalism and high-quality service.
Air Conditioning Repair
When your air conditioner isn't working right, you don't have to wait long for service. Cote's Mechanical offers emergency air conditioning repair in Euless around the clock, so you can get your home or business feeling cool again. No matter how large or small your problem is, our technicians can get it fixed quickly.
Air Conditioning Maintenance
Having regular maintenance done on your home or business's air conditioning system lowers your risk of needing repairs and improves efficiency. Residential and commercial customers in Euless can provide you with routine cooling maintenance once a year or as often as you need it.
Heating Installation
If you need a brand new furnace or heat pump installed at your home or commercial property, our technicians are here to help. At Cote's Mechanical, our team provides reliable heating installation services for residential and commercial customers. We can help you with selecting the perfect heating system and getting it installed.
Heating Repair
When your heating system stops working, Cote's Mechanical can provide you with prompt repair service. Our team offers emergency heating repair on a 24/7 basis, so you never have to wait a long time to get your heat back on. You can depend on us to get your heat pump or furnace fixed right away.
Heating Maintenance
Keeping your heating system working right and running efficiently involves having regular maintenance done. Cote's Mechanical provides routine heating maintenance for Euless homeowners and commercial property owners. This service can reduce your risk of needing repairs and help your heating system last longer.
Local Resources in Euless
Electricians
B&B Electric
Peerless Electric
Big State Electricians
Plumbing
If you need air conditioning or heating services at your home or business in Euless, contact Cote's Mechanical. Our services are also available in nearby cities and towns, including Bedford, Colleyville, Grapevine, and Hurst.