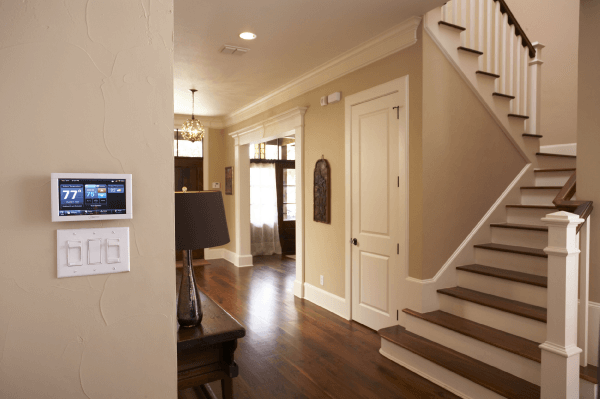 Contact Cote's Mechanical in North Richland Hills, TX
Cote's Mechanical
940-458-4980
Open 24/7
A/C and Heating Services in North Richland Hills
Homeowners and commercial property owners in North Richland Hills can rely on Cote's Mechanical for all of their HVAC needs. Under the leadership of owners Cote and Kristi Wyatt, our HVAC team has been providing exceptional heating and air conditioning service since 2001. From emergency air conditioning repairs on the weekend to new furnace installations for winter, Cote's Mechanical is here to help residential and commercial customers.
Our customers haven't hesitated to let others know how much they appreciate our service. Customers have left online reviews that praise our team members for arriving as scheduled or showing up quickly for emergency repairs. This commitment to timely and dependable service has helped Cote's Mechanical earn a solid reputation for heating and air conditioning service in North Richland Hills.
Services We Offer to the City of North Richland Hills
Air Conditioning Installation
At Cote's Mechanical, our company provides reliable installation services when you need a new air conditioning system for your home or business. Our team can assist you in choosing the most suitable air conditioning system to keep you cool and comfortable.
Air Conditioning Repair
When you have air conditioning issues, you don't have to wait for regular business hours to have them fixed. Cote's Mechanical offers around-the-clock emergency air conditioning repairs in North Richland Hills for residential and commercial customers. Whether you need minor repairs done or major ones, our team can handle them as quickly as possible.
Air Conditioning Maintenance
Routine air conditioning maintenance at your home or business is an important part of keeping your system operating at maximum efficiency. At Cote's Mechanical, our team can provide you with regular maintenance for your central air conditioning system, so that you have dependable cooling when it's hot out.
Heating Installation
When your home or business needs a new heat pump or furnace to stay warm, Cote's Mechanical can help. Our technicians in North Richland Hills provide superior heating installation services for residential and commercial properties.
Heating Repair
Cote's Mechanical provides heating repairs on a 24/7 basis. No matter when your furnace or heat pump breaks down, we can be there to get it working again for you. Our team provides highly reliable heating repair services for residential and commercial customers.
Heating Maintenance
Scheduling routine maintenance for your heating system ensures that it will remain in good working condition for years. Cote's Mechanical's team of technicians can provide your home or business with dependable routine heating maintenance.
Local Resources in North Richland Hills
Cooper Electric Service
Milestone Electric
H and H Plumbing
If your home or business in North Richland Hills needs HVAC services, please contact Cote's Mechanical. Our heating and air conditioning services are available in nearby cities as well, including Bedford, Colleyville, Haltom City, Hurst, and Watauga.