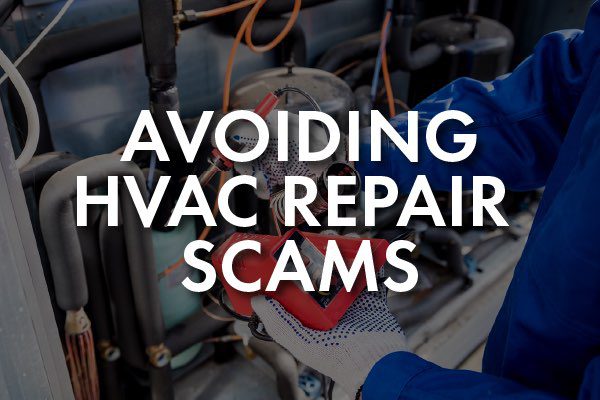 Your home is likely your biggest investment. It keeps you and your family members safe from inclement weather and damaging storms. Your heating and cooling system keeps you warm during the winter and cool during the summer. For your HVAC maintenance needs, you deserve a team that you can trust, which means that you will need to be aware when HVAC repair scams appear on the horizon. Here is more information on how to identify and avoid HVAC repair scams.
1. Do Your Research
To make sure that you aren't scammed by a fake company, it's essential for homeowners to conduct a little bit of research. For instance, one of the strongest moves you can make is to never hire an HVAC company without doing some background checking first.
If your HVAC company has a website, that is a good sign. Their website should provide plenty of information about the company in question. The information should indicate where the company is based, their contact information, and applicable information about their services. Your selected HVAC company should also have lots of reviews on Google as well as a BBB (Better Business Bureau) rating. If there is limited to no information about the company then consider it a red flag. It's best for you to utilize other local HVAC services that are more recognized in your area.
2. Do Not Be Afraid to Get Estimates From Multiple Companies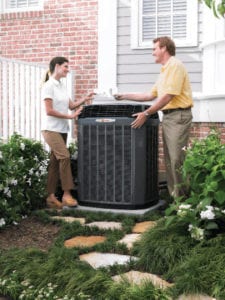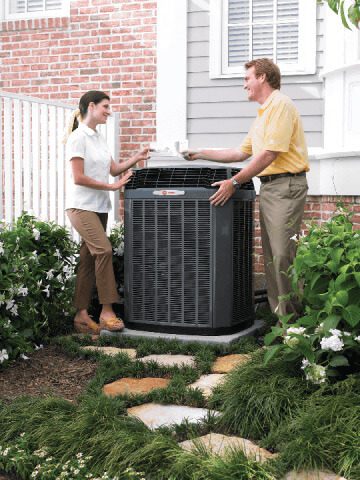 One extra step you can take to ensure that you are not being scammed by an HVAC company is to get an estimate from another company. When you receive multiple estimates you are receiving the opportunity to get the best deal for your existing HVAC situation.
This process keeps the price rates competitive between different HVAC companies. Furthermore, whenever you request an estimate, ask for a breakdown sheet of the services that the company is proposing. The cost of each service will be listed alongside the service.
When comparing estimates, you can see if one company is overcharging the services when contrasted to the other company. In such a scenario, you can be certain that one company is scamming you. 
Is one company pressuring you unnecessarily? Are they insisting that their services are only available for a limited time? If that is the case, now is the time to cut them loose from your list of HVAC service providers. This is also true if they are pressuring to get frequent tune-ups regardless of whether or not you need them.
 Tune-ups are only necessary once or twice a year depending on the age and condition of your HVAC unit. If your HVAC contractor is insisting on more frequent tune-ups, then it's a sign that they don't know what they are doing or that they are scamming you. 
3. Always Feel Free to Ask Questions
If you are ever feeling unsure about a service or the need for a service, then it is important for you to feel comfortable asking the technician to explain why they are proposing or making those repairs. If for some reason he or she cannot explain why they are suggesting those repairs, then it's a sign for you to signal the end of service and send that contractor on their way. It is extremely important for homeowners to be able to trust their HVAC technicians to make just and appropriate calls for their heating and cooling needs. A true professional HVAC technician will ensure that you perfectly understand exactly what is happening; they want you to feel comfortable using their services.
4. Ask About Warranties and Money-Back Guarantees
While it is true that not all companies offer money-back guarantees, they should at least be able to provide information about their warranties. If for some reason a company evades this question, then it is perfectly safe to assume that they are not a legitimate company.
5. Ask About Licensing and Insurance Information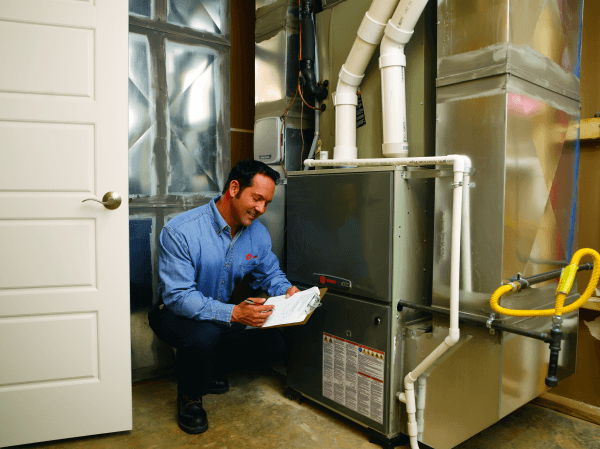 It is essential for homeowners to always ask if technicians are licensed and if the company is insured. HVAC companies should be licensed on a state level. More information about this can be found here. As always, insurance information should be provided if requested. If a company does not provide insurance information in an effort to give full transparency, this is yet another red flag. HVAC technicians need to be insured, otherwise, if accidents occur on your property, then you could be held liable.
Need a Trusted HVAC Technician to Service Your Unit?
Our team at Cote's Mechanical is led by husband and wife team Cote and Kristi Wyatt. They founded the company in 2001 and it quickly grew into a well-established company with over 40 employees. Each and every time our HVAC company is called to deliver HVAC services, you can expect professionalism and dedication at every turn. Please don't hesitate to reach out to us today if you need help with your HVAC unit or if you need attic insulation and ventilation work.