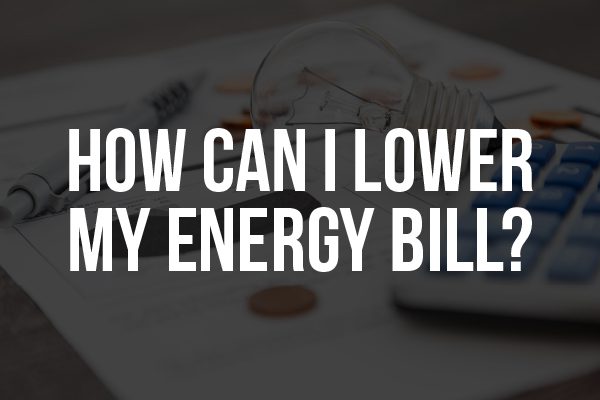 There are a lot of new years resolutions out there, and if you've made saving money yours, then you are not alone. One of the biggest money spenders in your household expenses is your energy costs. The team at Cote's Mechanical understands the importance of saving a few bucks, and we have created this guide to help you cut down on your heating and cooling costs.
Please remember, with much of what you will see here, it is a smart idea to enlist the help of a professional to make sure everything is done safely and effectively.
When it comes to saving money on your energy bill, you have plenty of options available.
Step 1: Routine HVAC Maintenance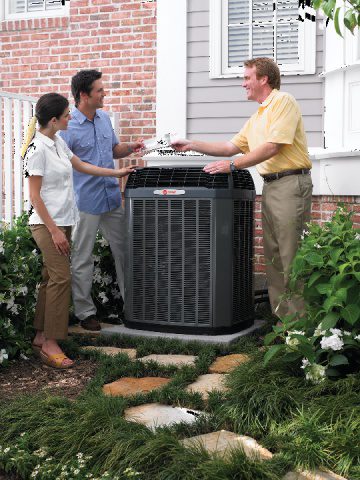 While you might not think about it, HVAC maintenance is a great way to save money. It is safer as well. When HVAC systems wear out or get dirty, they work less efficiently, which translates to higher energy costs.
If your HVAC system is over 15 years old, it might be a good idea to upgrade to a newer and more efficient one. So whether you need HVAC maintenance, repair, or a whole new system in Denton, Texas, or the surrounding areas, we can help you.
Routinely Change Air Filters
Over time, air filters get clogged up with dust and dirt. By changing your air filters once every one or two months, you can help them to work more efficiently and possibly save yourself some money in the process. If you don't know how to do it, please reach out to a professional.
Routine Heater Maintenance
If your heater is not functioning as it should, it can lead to more expensive energy bills. A professional service from a reputable HVAC company can help lower energy costs, possibly lead to fewer repairs, and potentially extend the life of your heating system. You don't want to deal with heater problems in freezing temperatures.
Routine A/C Maintenance
As with heater maintenance, it is crucial to keep up with routine A/C maintenance. It can save you money on energy and possibly even on repairs. Maintenance can lead to problems being noticed before they escalate. The last thing you want to deal with is a malfunctioning A/C during the scorching Texas summer.
Step 2. Use a Smart Thermostat
By installing a smart thermostat in your building, you can save money on heating and cooling costs. For example, if your home is unoccupied, it can adjust the temperature of your home to a more energy-efficient temperature. There are many types of smart thermostats on the market today. A Smart Thermostat featuring the Energy Star label has been certified to provide energy savings.
Smart thermostats offer many benefits to consumers. They are incredibly practical as many can even allow you to remotely control the temperature of your home via wifi. They are also efficient as when they are inactive, smart thermostats that are Energy Star certified quickly go into a low-power standby mode. Some thermostats can also provide insight into temperature and equipment usage.
The Energy Star website offers additional information on smart thermostats.
Step 3. Have an Energy Audit Performed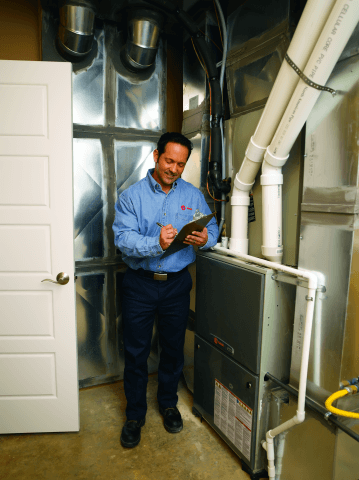 Whether you have a commercial or residential building, getting an energy audit can help you learn about ways to save money on energy bills and help the environment. In addition, an energy audit can help you better understand your building.
Insulation Evaluation
Due to the danger involved, it is safest to have a professional inspect your home's insulation. In the past, homes usually had less insulation than recommended. By having an expert perform a home insulation evaluation, they can help you determine if there is a sufficient amount of insulation to keep your home warm. Professionals can utilize thermographic technology to help visualize heat loss and come up with a plan to address the issues. A properly insulated home can help prevent heat loss and can potentially save you money on your energy bills. 
Step 4. Seal Up Drafts
Drafts can occur in many parts of a home and are often found by baseboards, doors, and windows. They can also be found in foundations. Drafts can occur on the outside of your home, often in a section where two different types of materials meet each other or in siding. These can be sealed by using the appropriate caulk or weatherstripping.
When sealing up drafts, you must take proper ventilation into account. It is always a good idea to consult with an expert before doing this type of work.
Step 5. Saving Energy With Your Water Heater
Water heaters are an important part of every household but they can also be huge energy wasters if they are not properly maintained. The heating elements used to ensure your water stays hot take a lot of energy from your home, and if your water heater is experiencing issues such as a faulty thermostat or upper heating element, it can lead to your water heating running continuously. Routine maintenance is the best way to protect your water heater and your wallet from having to work too hard to give you the hot water you need.
HVAC Services
If you're in Denton County, Texas, or the surrounding area, Cote's Mechanical can work with you to help lower your energy bills. We offer potentially energy-saving maintenance on air conditioning and heating systems. Our award-winning team can help lower your energy bills by cleaning your HVAC system or by installing a new one. We offer 24/7 emergency repair services and work with residential and commercial buildings. In addition, we offer finance options to all of our customers, and our work is guaranteed. When you work with us, you'll learn why we have so many five-star reviews!
Contact us for a free quote on an installation.
Additional Resources: