Normally, when you need to replace your heater or AC, you only need to replace one or the other. Rarely do they both need to be replaced at the same time. However, a lot of our clients have been asking whether or not there is an advantage to replacing both units at the same time. Here is what our experts have to say.
Advantages of Replacing Your Heater and AC Unit at the Same Time
You might be wondering if there's any point to "fixing something that isn't broken," but it turns out that there are benefits to replacing your heater and AC together even if only one of them really needs to be replaced at the time. Here are just a few.
1. Better Energy Efficiency
Newer AC and heating systems have significantly better energy efficiency than older models. Specifically, newer AC systems have a SEER rating of 13 thanks to the minimum government standard for cooling systems. However, it is important to note that the minimum will change in 2023 to be a SEERs rating of at least 14 for residential homes. Similarly, new furnaces have an annual fuel utilization efficiency (AFUE), of 90% or higher on newer models
With better energy efficiency, you can expect better savings for your family in the long run, helping you see a return on your investment. Another benefit of better energy efficiency is that you can feel good about minimizing your impact on the environment while still staying comfortable as newer models use fewer resources than older units would.
2. Stronger Furnace and AC Performance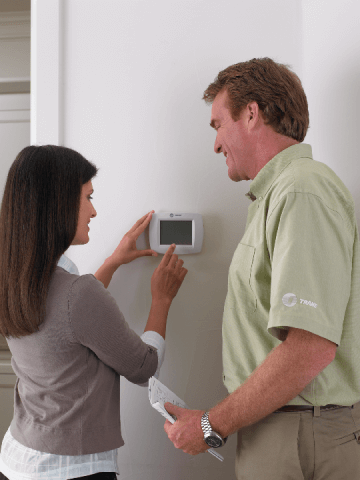 Pairing an older furnace with a newer AC unit or vice versa can cause some problems for the newer unit. Because the energy efficiency on both units is unequal, the newer model will not be able to be utilized to its full potential, effectively weakening it and decreasing its overall lifespan. Additionally, in some cases, depending on the age of the unit it is being paired with, this may void some warranties. Make sure you always check the warranty before buying a new unit.
If you want to best ensure that the furnace and AC will perform well together, investing in two new units will ensure they complement each other. This is in part because furnaces and air conditioning units share the same air handler, known as the blower. Ensuring that the two units are able to match is extremely important when considering the efficiency of the blower, as it will need to be able to work properly with both systems. Units that do not complement each other well can lead to uneven heating and cooling throughout your home.
3. You Will Save Money On Repairs
Investing in both systems at the same time not only guarantees high savings in energy costs, but it also means that the units will be under warranty, meaning you will save money on repairs. Not to mention, the newer units will require fewer repairs by virtue of being newer and having less wear on them. Finally, installing both units at the same time can help save on installation costs. If you were already likely to need a replacement soon for the other unit, it might make the most sense to just go ahead and have them replaced together to save on installation costs in the long run.
Cons of Buying a Heating and Air Conditioning System Together
Despite the number of advantages, there are a few things that every homeowner should keep in mind when deciding whether or not to replace both systems at the same time.
1. Either Your Furnace or AC Unit is New or Is Working Fine
While there are some benefits to replacing both units at the same time, there is no reason to replace a brand new unit or one that is working fine. When deciding whether or not to replace the unit, a good rule of thumb to follow is "if the repair will cost more than half the price of buying a new unit, and the unit is more than six years old, it is best to just get a new unit." For reference when deciding whether or not a unit should still count as new, AC and heating units last anywhere from 12-15 years with the proper maintenance.
2. Your Budget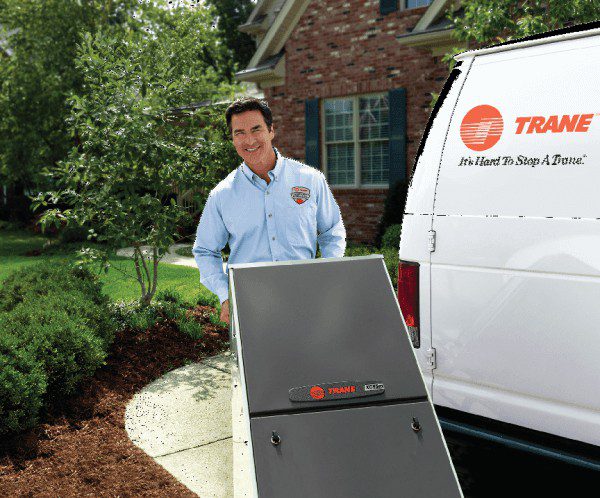 Don't ever sacrifice your financial wellbeing for the sole purpose of getting a new AC and heating unit replaced together. If you only need one, it is best to just get the appliance you need and worry about the other one when the time comes. While there are some benefits to getting them replaced together, nothing is worth putting you in dire financial straits, especially if it is not an absolute necessity.
Need a Heater or AC Replacement?
It can seem daunting to figure out whether or not you should replace both units or just the one, but when you work with our team of experts at Cote's Mechanical, that will be the hardest part of replacing your heater or AC. Even making that decision won't be so bad because you can always rely on the expertise of our knowledgeable team. We are committed to working with you to ensure you end up with the best solution for your needs and that it is implemented as smoothly as possible. Contact us today to schedule a consultation or appointment!